I eat soup year-round, seriously, even in the summer. And this Leek and Potato soup is one of my favorite things to make in the soup maker because it's so easy and effortless. This leek and potato soup recipe are thick, creamy, and comforting, everything a good winter soup should be!
Growing up, my mom made the best soup. She would simmer a big pot of soup on the stove all day and we would come home from school to the most amazing smells wafting through the house. Now that I'm an adult and live on my own, I don't always have time to make soup the old-fashioned way. That's where my soup maker comes in!
This Leek and Potato Soup recipe is one of my go-to's when I'm short on time but still want a delicious and comforting meal. Made with just a few simple ingredients, this soup is creamy, flavorful, and satisfying. Plus, it can be made in under an hour, from start to finish! If you don't have a soup maker, don't worry, this recipe can easily be made on the stovetop.
If you want to make this soup in the traditional way then simply simmer all of the ingredients in a large pan until the potatoes are soft. Then use a hand blender to blitz everything until smooth.
I've been making soups in my soup maker for years now and I have to say, I much prefer it to the 'traditional' method. Not only is it quicker and easier but I find that you get a smoother soup as well. So if you've got a soup maker at home then definitely give this recipe a try!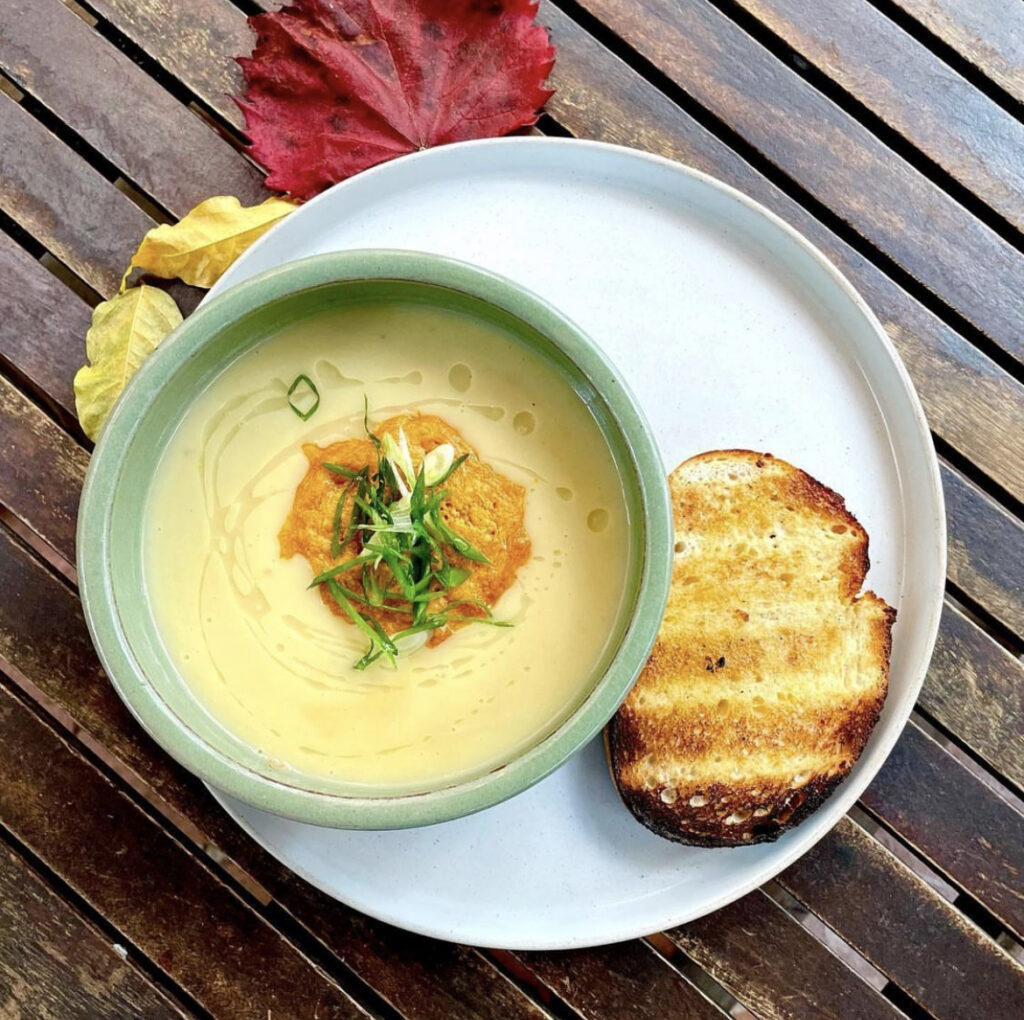 To make this leek and potato soup in a soup maker, simply:
1. Peel and chop the potatoes into small pieces. I usually leave the skins on but you can peel them if you prefer.
2. Cut the leeks into thin slices.
3. Add the potatoes and leeks to the soup maker along with the vegetable stock and water.
4. Set the soup maker to 'smooth' and press start. The soup will take around 20-30 minutes to cook depending on your model of the soup maker.
5. Once the soup is cooked, add in the milk and butter (if used) and blitz again until smooth. Season to taste with salt and pepper and serve.
This soup is best served with some crusty bread on the side for dipping. Enjoy!